"Partner Only" means that only the child's parents are able to view the upload, whereas "Share with Family" allows the parents and all invited family members to view it. Family members you invite at a later date will also be able to view it.
With FamilyAlbum Premium, you can use custom visibility settings to choose who can view an upload. For information on FamilyAlbum Premium, please check the link below.

FamilyAlbum Premium
https://family-album.com/premium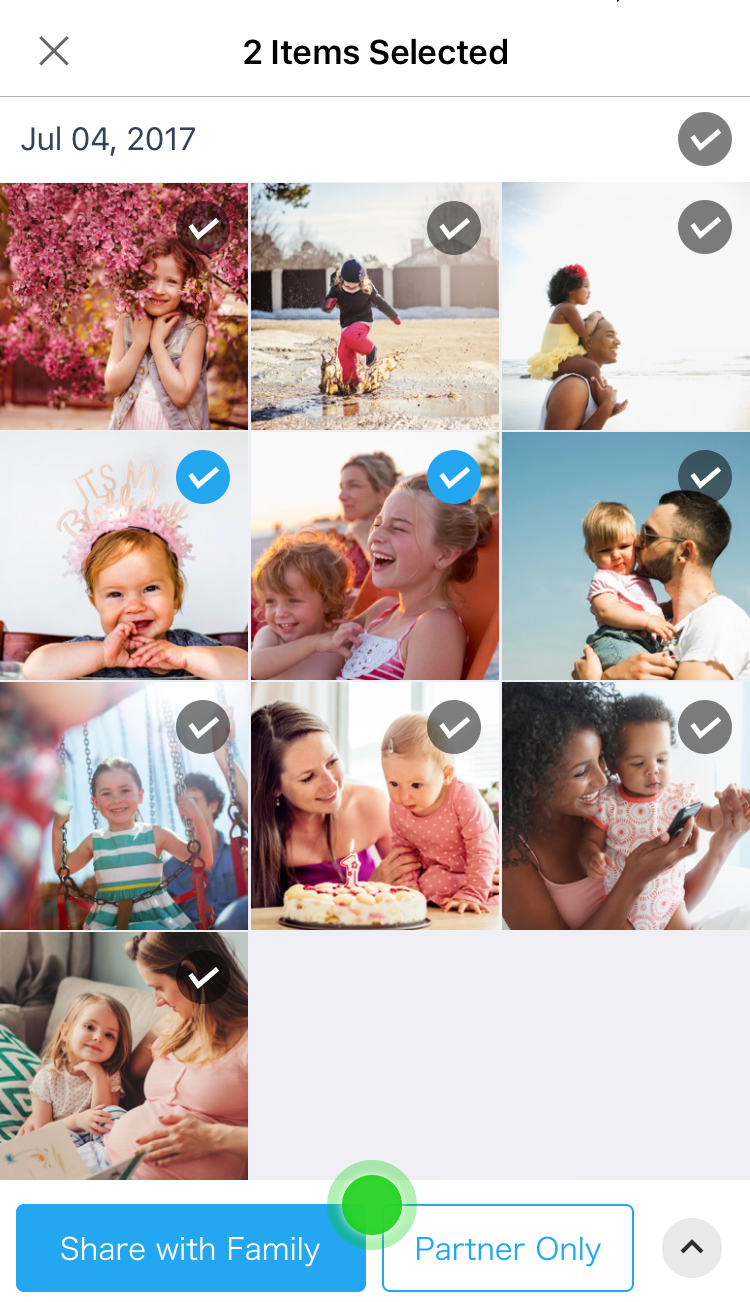 Parents can check the current visibility setting of a photo/video at the top of an individual photo's/video's page. Visibility settings can be changed by tapping "Change Visibility Settings" in the upper-right menu.
*Only parents can change visibility settings.