You can start uploading by going to the Add tab. With FamilyAlbum Premium, you'll also gain the option to upload from your computer. (We recommend the latest version of Google Chrome.) To allow grandparents and other relatives to upload, a parent should go to the Settings tab and turn on the "Allow Members to Upload" option.
*Grandparents and other relatives have the following restrictions when uploading from the app.
・They can't upload photos and videos at the same time.
・They can only upload up to twenty photos or one video at a time. If they plan to upload more, they must upload their media in multiple batches.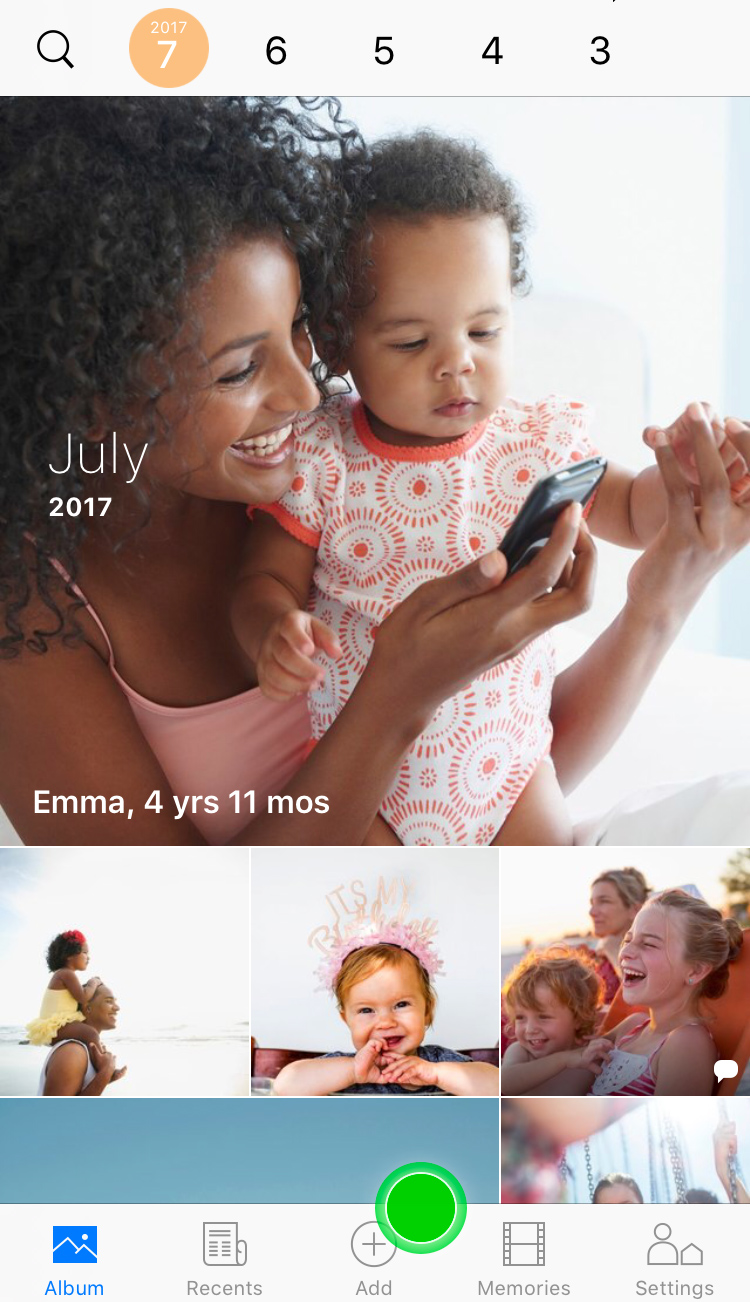 After selecting "Add," you'll be taken to the selection screen where you can choose what photos and videos to upload.